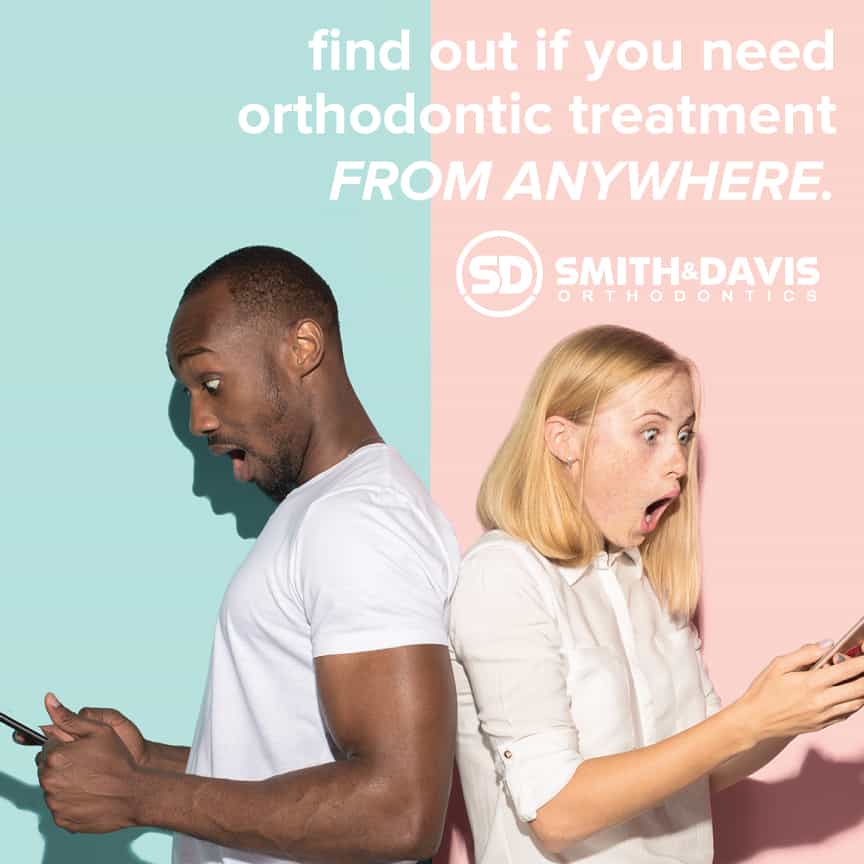 Ever wondered about treatment for you or your child… but haven't had time to get a consult?
We get it! Life can get crazy! That's why we're so proud to offer free, no-obligation basic orthodontic consults directly from your phone! 
You can submit the consult from anywhere and it only takes 5 minutes to fill out the virtual consult and have Dr. Davis and Dr. Smith review it! When you submit a virtual consult, we simply review your case and send back a basic, personalized report of what we saw.
Smith & Davis Orthodontics will review what we see, tell you what issues could be present, talk about your treatment options, and even give you an idea of what your next steps are.
If you're curious about orthodontic care, this is a great way to have our office see your case for free as you decide what is best for you! There's no obligation!
Does Our Virtual Consults system replace having to eventually see an orthodontist in person? 
If you know you or your child needs orthodontic care, you're eventually going to need to see us in person! However, Virtual Consults do allow our doctors to personally give you an idea of what issues you might have and what treatment would look like!